Most television shows have been back on the air this season for at least a week, so I thought I would share with you what I have been enjoying so far this season.
Weeds has been one of my favorite shows for a long time, and so far, this season has not disappointed. It is funny and bizarre and has all the charm that it had at the very beginning of the series again.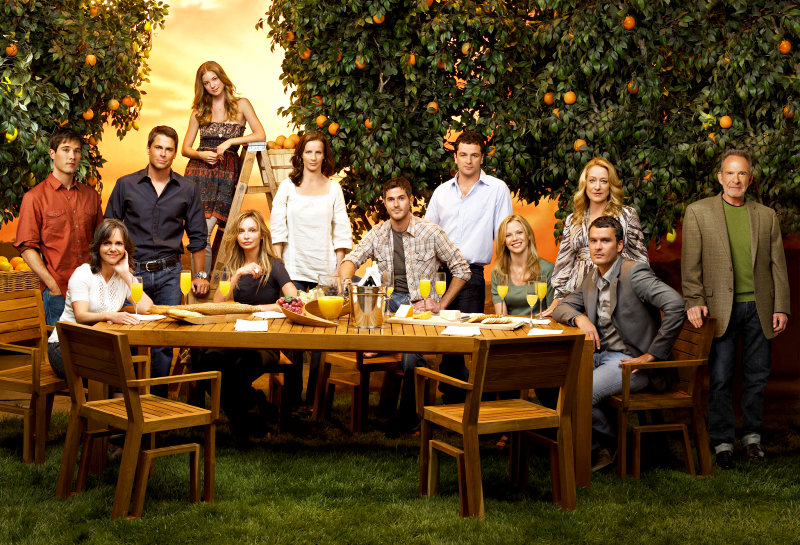 I love Brothers & Sisters, but this season hasn't really pulled me in yet. First of all, I have a love/hate relationship with television shows with Rob Lowe, because I always love his character so much (hello... Sam Seaborne anyone?!) but his character always leaves a show after a few seasons because he is one of those actors that doesn't want to stay too long at the party... or something. Anyway, I always hate to see him go.
I also watch Desperate Housewives on ABC and so far I feel the same way about this season of the Housewives too. So far, it is just nothing special. If it doesn't pick up pretty soon, that will probably be the end of watching the series for me.
I've been really fascinated by Sister Wives on TLC this season too. If you haven't been able to catch an episode yet, you need to. I just can't even really describe the thoughts that go through my mind when I watch it. If nothing else, the show is entertaining, and for a long-time watcher of Big Love like me, it is so interesting to see this real-life family and how they interact with one another.
So what about you? What shows have you loved so far this season?