Did you watch the red carpet show for the Golden Globes? Like many girls, I love watching the awards shows and the pre-show red carpet arrivals.
Here are some of my favorites:
This green is so vivid and beautiful. And could her waist be any smaller? Sheesh.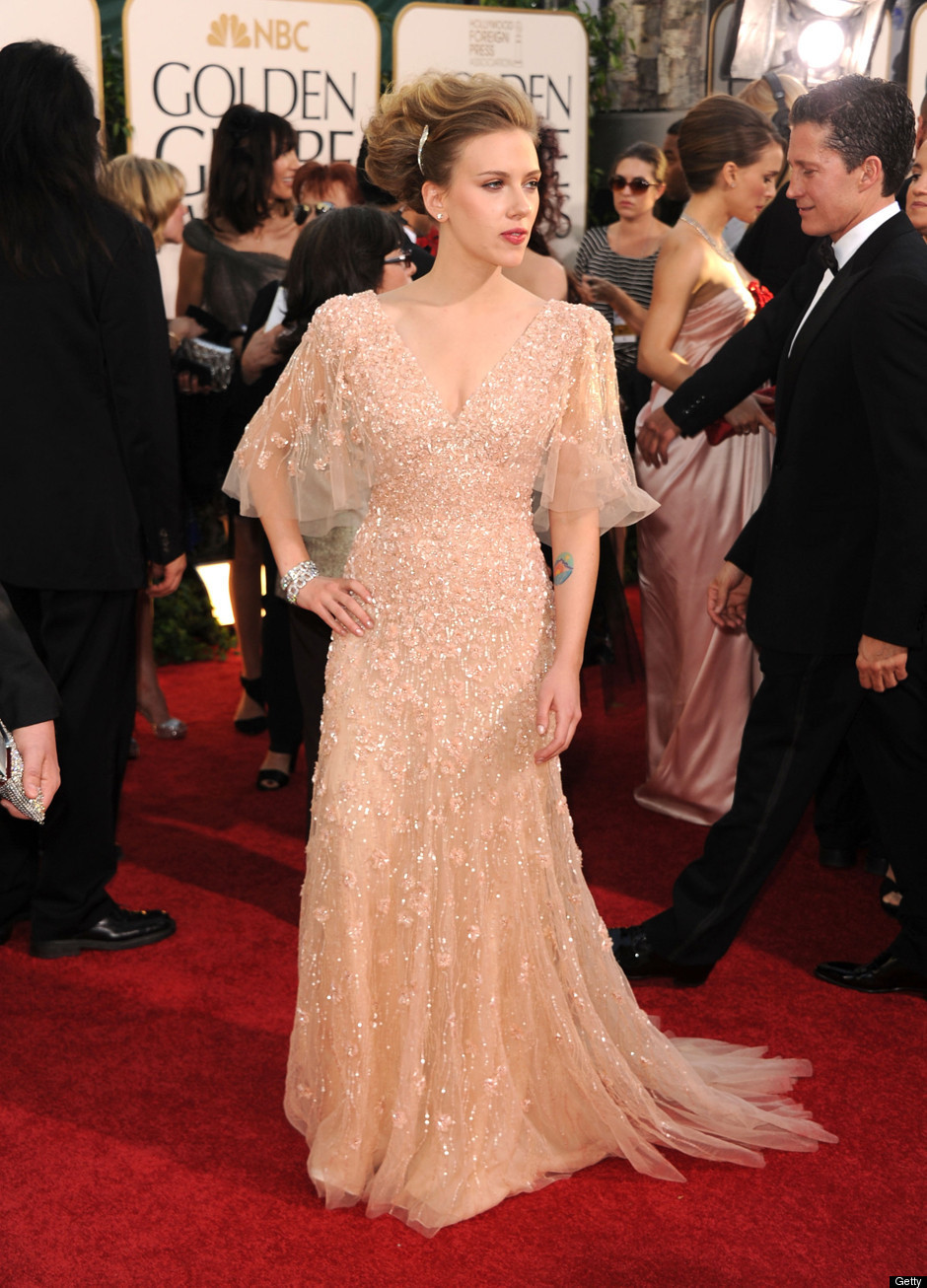 Oh my goodness. This dress and her perfect skin. The dress is just gorgeous. I do wish she looked like she was having a better time at the award show tonight and on the carpet, but we can all understand going through something and not feeling up to your best.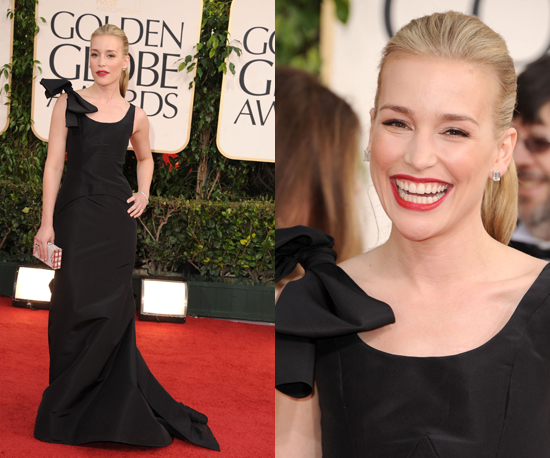 I thought Piper Perabo looked so beautiful and graceful. And her hair is the perfect sleek ponytail.
Mila Kunis looks amazing in this emerald stunner. Emerald is one of my favorite colors, anyway, so I was so glad to see it on two beautiful stars tonight.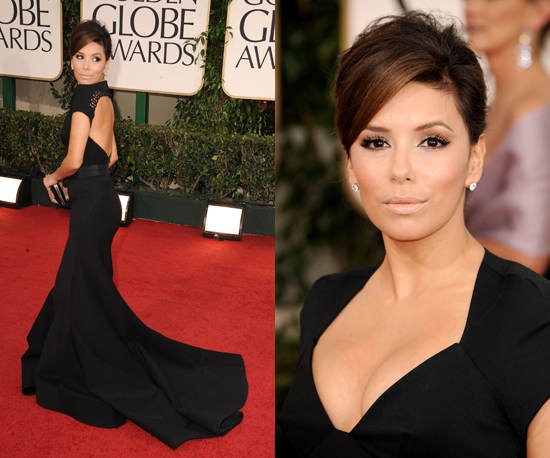 Eva Longoria looks so beautiful and understated. I thought this dress was a little old for her at first, but the back is just gorgeous and gives this dress so much personality.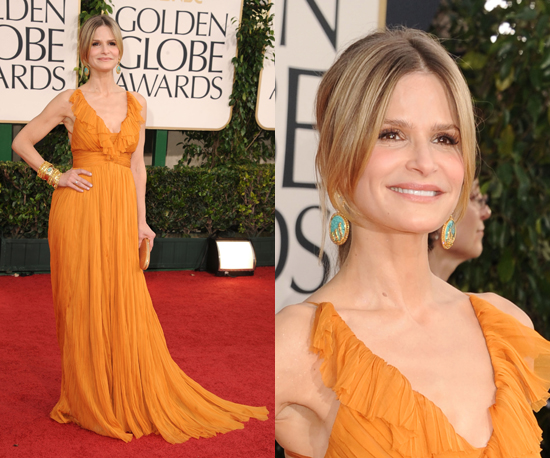 I think Kyra Sedgwick looks great in this bold color. I always admire women who can pull off unusual colors like this one.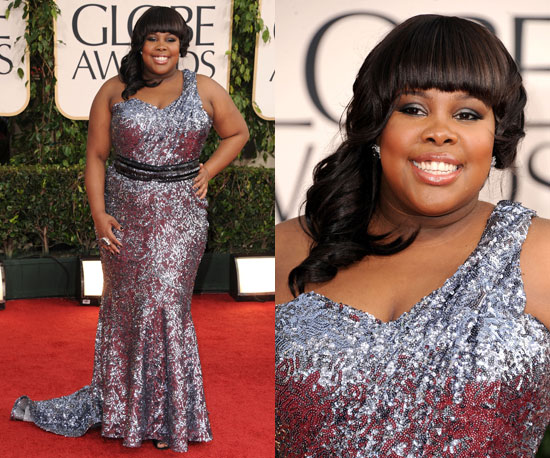 I absolutely love this look on Amber Riley. It is age appropriate and shimmery and fun. She looks fantastic!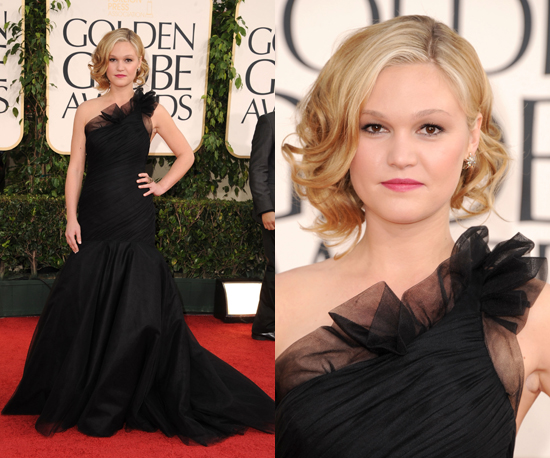 I'm not over the moon about this look from Julia Stiles (although I do like it) but HER HAIR! I just think it looks so pretty and feminine.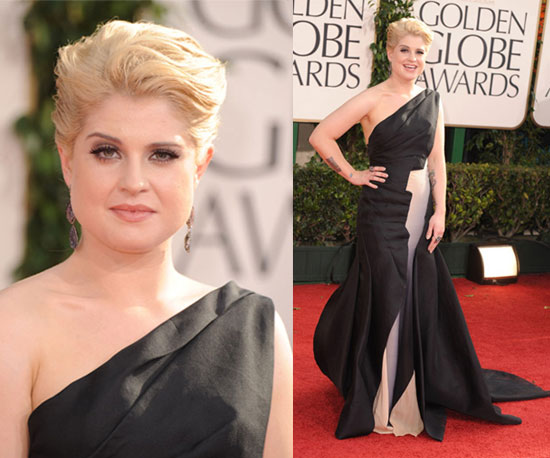 This dress on Kelly Osbourne is perfection. I love the unexpected pop of nude fabric. She looks incredible.
And finally... here is my absolute favorite: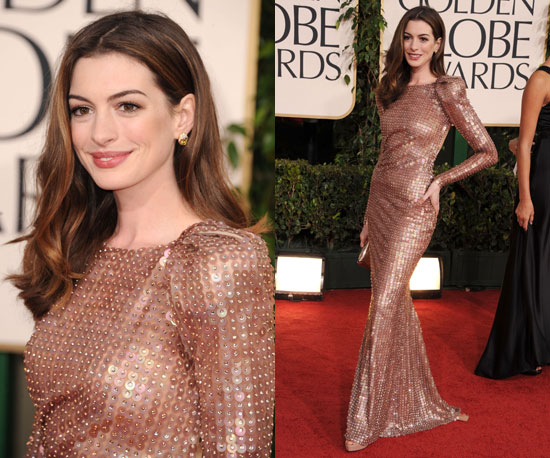 Anne Hathaway always gets it right (or should I say... Rachel Zoe always gets it right for Anne- haha). This dress hits her in all the right places and she just looks so amazing! My favorite of the night by far!