Well, at the beginning of the month, I wrote
this post
on my Christmas wish list. Naturally, it grew a bit. And naturally, the lists for the people I had to buy for did NOT grow. Meaning, I had to wing it with their gifts since they didn't tell me what they wanted. Arghhh...
Today I thought I would do a little review of what I got and how it measured up (or didn't) to my expectations and what I gave to others and how that worked out. I know this post is going to be kind of long and tedious, but I want to have it for my memories if nothing else.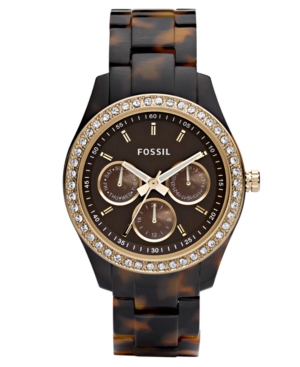 My Fossil watch was better (and bigger) than expected and I really love it. I had to order some links to get it to
not be incredibly tight on my manly wrist
fit the way I want, but once I get those (soon, I hope!) it will be good to go!
The colors in this shower curtain are definitely duller than they appear in the picture, but this shower curtain still beats everything I've seen on the market. Stay tuned for my bathroom makeover sometime in January.
My brother got me a smaller bowl and attachment for my new mixer. Woohoo! I'm super excited!! Now I will be able to make a cake and frosting practically simultaneously! Or I can just make smaller cakes...
My aunt tried to surprise me with
these plates
, but I kind of ruined it.
But they are really, really beautiful. Waayyyyy more attractive in person than they are in photos. The colors are bright and vivid and gorgeous!
My family members spoiled me with some other great things, including some new accessories for my apartment. I'm sure i'll be posting on those when I get back to DC.
Now, for what I bought for others!
I ended up getting a lot of kitchen things for my dad, including a pizza stone. Unfortunately, he already has a pizza stone, so he will be returning the one I got him. Considering i've never seen him use the pizza stone he apparently already has, I'm glad he'll be returning it. I'd rather him actually like what I get him.
I also bought him these:
They are mini prep bowls from the WS Outlet. They are made of flexible material so you can flex them to pour the contents into another bowl or pan. He hasn't used them yet but seemed to like them okay.
Lastly, we got him this "Total Pillow." Have you seen the awful tv commercials for this?? Well, my dad has problems with back pain so when I saw this at Walgreens (oh, the shame...) I decided to get it. He really likes it and has been using it. He will be able to use it as a lumbar support for the car and plane, which I think is great!
I got my brother some really expensive shower gel (I mean, it was expensive for shower gel, not for life in general) which he seemed to like. I also got him a gift card to his favorite restaurant.
For my aunt, I found a cute pair of lamps at Marshalls. She really loved them and they look nice in her bedroom.
I got the pair for $40 which was a great price, I thought! (that cool W on the table was another one of my gifts from my aunt. I can't wait to put it in my apartment.)
I also got her a nook cover that will be ready in about... 8 weeks. Haha! She was really excited about it and I'm sure she will love it when she gets it. I knew on the front end that it would be a while before she got it but I knew she really wanted one.
Well, I hope you are happy with your Christmas gifts and those you gave gifts to were happy as well!
This will probably be my last holiday post. Can you believe Christmas is over already? Soon it will be 2011! It seems like yesterday to me that we were all preparing for Y2K.