Personally, I think that girls are SO much easier to buy for than guys, but that's just an opinion. If you are looking for a gift for your mom, aunt, sister or friend, look no further.
For the nester:
Why not give your homebody girlfriend something great for her home?
These pillow covers
are modern and neutral. They would go with any décor and could be spiced up with complementary pillows in bright colors. They are a steal at $27 for the pair.
For the girly girl:
Girly girls are probably easiest to buy for. In addition to this bracelet, look for a sweet pair of ruffled gloves, a fun pair of earrings or a unique scarf.
This fun bangle
from Kate Spade is $48, a reasonable price for a nice gift. They are offering free ground shipping on all orders right now.
For the student:
This laptop sleeve
from Jonathan Adler is fun and affordable at $28.95. It is a great gift for students who use their laptops daily.
For the girl on the go:
This bag
is great for the friend who is always carrying everything around in her purse. It is a great buy at $28.80 from Forever 21. (Just don't expect it to last forever!)
For the pampered lady:
If you are going to give someone a lotion or skin care item, make sure it appeals broadly and is high quality. Nobody really needs another bottle of lotion that smells like evergreen for the season.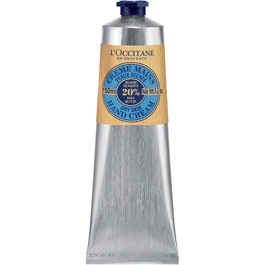 This hand cream
from L'Occitane en Provence is pricey at $26.00, but it is so, so worth it. This cream is AH-mazing! If you've never tried this stuff, they also sell it in trial size at Sephora for about $10. It would also make a great stocking stuffer.
For the blogger:
If you know someone who loves to blog, consider buying a gift certificate to a blog designer for them. Some designers will do a preset blog template for as low as $25.
For the hostess:
Get your favorite hostess something unique that she can use.
Don't forget that the most meaningful thing you can give a friend is your time, especially if you live far away from each other. It doesn't have to be about the gifts at all. In fact, my best friend and I do not exchange gifts. Not even for our birthdays or holidays. We started doing this out of necessity when we went away to college, but I think we will probably keep doing it even if we could afford to buy each other gifts. It means way more to me to spend time with her over the holidays than any gift she could pick out for me.
One fun tradition we did start is buying ornaments for each other every year. We buy two ornaments just alike and exchange them every year. We alternate years: I buy in the odd-numbered years, she buys in the even-numbered years. It is a fun and very inexpensive (the ornaments are usually around $5 a piece) way to celebrate together.

What about you? Do you have any great gift ideas for the women in your life?