Buying for the guys in your life can be one of the most difficult things to do, whether you are gift-hunting for a boyfriend, husband, dad or brother. I'm definitely no expert in this area, but here are some of my ideas.
For the reader:
The
nook
from Barnes & Noble is a great gift for any reader in your life! They start at $149.
What if you guy already has a nook or kindle? Consider buying him a great leather cover, like this one: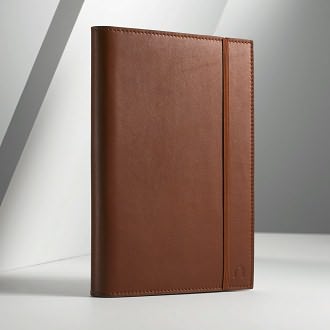 This
is a very affordable option from B&N for $30.
For the sports fanatic:
The sports fanatic in your life probably already has all the basics, least of which is a large t.v., so give him something that he can never have enough of: sports paraphernalia.
Every NFL and collegiate football team has an online sports shop.
This jersey
is a bit pricey at $129, but it is sure to be loved. If a pricey jersey isn't in your budget, look for a great t-shirt or polo shirt in your guy's favorite team's colors.
For the wine lover:
It is pretty easy to make a wine lover happy these days. There are always new gadgets on the market for wine. If your guy doesn't have a decanter yet and he loves wine, you should definitely go with that. If he does have all the basics, try something like this:
For some reason, this product did not get good reviews on the Target website, but my dad and aunt both own these and they really like them. You can even set the temperature for red or white wine.
For the kid at heart:
I don't know much about specific products that are on the market right now, but I do know that guys love anything to do with their Xboxes, Wiis and Play Stations. Rifle around in your guy's game collection and find something he doesn't have, or maybe keep an eye out for what is new. If all else fails, the 16 year old kid working in the entertainment department at Target or Best Buy will be able to tell you what the bestsellers are. The great things about these is that you can find them at different price points.
For the tech geek:
If you can afford it, spring for the iPhone 4.
Starting at $199 from
apple
.
If you've been waiting to get an iPad, hold out a little longer. Rumor is the second generation will be hitting stores in the new year.
For the frequent traveller:
My dad travels almost every week for work, so for his birthday this year, I got him a luggage rack from home. Well, actually this started when I purchased a luggage rack for my apartment for his visits, and he asked for one for home too.
If none of your ideas seem "right," get your guy a few little nice things to open: his favorite candy or snack, coffee blend, a new pair of socks or underwear, etc. and top it off with a Visa giftcard that he can spend on whatever he wants.